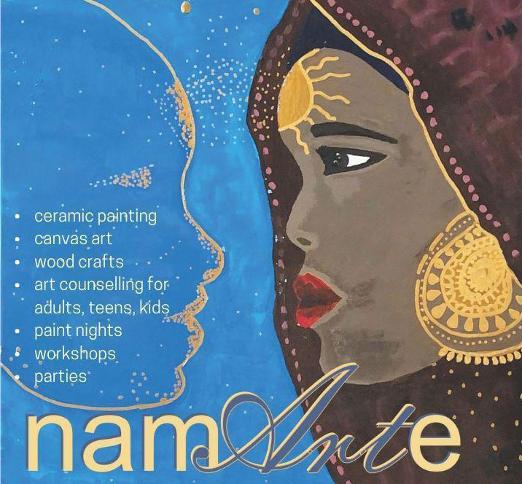 At NamARTe we provide a tranquil environment conducive to creativity and healing.
Not only can you pop in to enjoy a therapeutic paint session of your choice, we offer workshops in different mediums, children's creative classes, adult sessions and opportunities for teenagers to engage is some soulful expression.
We also provide a space for therapeutic art, counselling, trauma and end of life counseling too!
Art can permeate the very deepest parts of our selves where no words exist. What are you waiting for, book your NamARTe session now!